Liposuction Can Help Reduce Under Neck Fat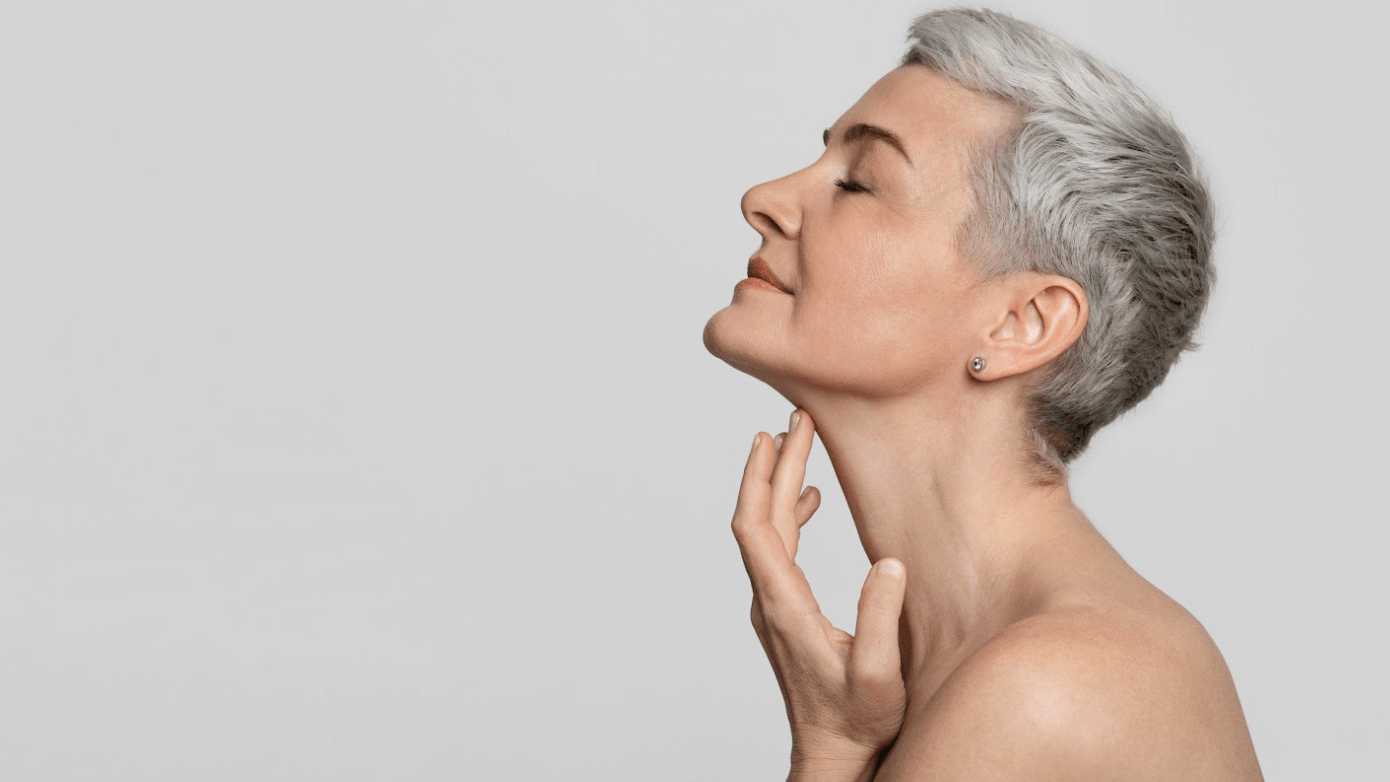 A double chin is a common problem that can be challenging to address alone. Now, there's an effective way to reduce these fat deposits through plastic surgery in Fresno, CA. Board-certified plastic surgeon Dr. John Burnett specializes in liposuction (or lipoplasty) beneath the chin and knows how to achieve results that look and feel natural.
Are you ready to get rid of that extra neck fat? Call John F. Burnett, MD to discuss the possibilities and receive a custom liposuction treatment plan. Our office is proud to provide patients with excellent results and the highest standards of care.
What causes neck fat, and why is it so stubborn?
Small fat deposits don't always reflect your overall weight. Instead, it's an unfortunate combination of genetics and age that causes fat to accumulate beneath the chin and around the jawline. Diet and exercise are not always enough to reduce fat deposits in this area, and as a result, people often feel frustrated when they look in the mirror. A cosmetic procedure is one of the only solutions for getting rid of a double chin.
How does liposuction reduce neck fat?
Liposuction is a minimally invasive procedure that involves inserting a thin tube called a cannula through the skin. The device breaks apart and loosens fat before carefully suctioning it away.
Lipoplasty can be performed alone or combined with other techniques to create a more contoured look. Dr. Burnett has the expertise to tailor a treatment plan based on your needs and goals.
What are the benefits of liposuction beneath the chin?
A strong jawline is key to keeping your face sharp and youthful-looking. Liposuction can reveal a more toned appearance that you can be proud to show off. Here are some reasons why this plastic surgery in Fresno, CA is a great choice for addressing a double chin:
Minimally invasive: Neck lipoplasty is designed to be safe and less invasive than other procedures, allowing you to return to your daily routine in no time.
Long-lasting results: The fat cells removed during liposuction are gone and won't reappear in the neck anytime soon. Patients only need to maintain a consistent weight to keep their results.
Natural-looking outcomes: Liposuction provides natural contours without looking "artificial" or overdone.
What is it like recovering from neck liposuction?
Thanks to modern advances in plastic surgery, recovery times for liposuction are much shorter than they used to be. Most patients experience slight swelling and bruising in the treatment area but can return to normal activities soon after their procedure.
Dr. Burnett is dedicated to ensuring the safety and comfort of all patients throughout recovery. This is why we provide detailed instructions for a quick and seamless healing process.
Ask about neck lipoplasty
Neck fat does not have to be a source of embarrassment or frustration. Contact John F. Burnett, MD, and learn how you can benefit from plastic surgery in Fresno, CA. Board-certified plastic surgeon Dr. John Burnett understands the unique needs of each patient and can customize a plan to help reach your goals. Call now and see why so many men and women trust our office for lipoplasty beneath the chin.