At our office, we understand how important it is that every interaction a patient has with our plastic surgery team be one that helps them feel welcome and heard. The business of looking and feeling your best is a personal one, and we're committed to providing you with a stellar team who will ensure your every need is met during your visit with us. We want you to feel like part of the John F. Burnett, MD family from your very first interaction with us. We will do our very best to have you feeling more confident than ever in your own skin.
OFFICE MANAGER/PATIENT COORDINATOR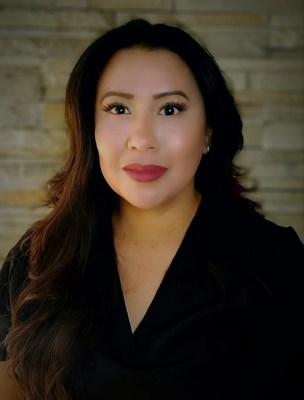 With more than 25 years of experience in the medical field, Cathy has played a huge roll in Plastic Surgery for over 16 years. She has extensive knowledge in all aspects of the Plastic Surgery business, which have helped her pave the way to managing Dr. Burnett's practice. In addition to managing the office, she also discusses financial details and options with the patient's and schedules surgeries. She is passionate about helping patients have a full understanding and feel comfortable with the information they receive. She also spends the extra time with them, answering questions leaving them with little to no concerns once they leave the office.
Cathy is the proud mother of 2 children and Nana to one grandson. In her spare time she enjoys spending time with family and friends.
FRONT OFFICE COORDINATOR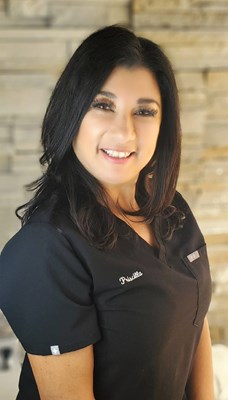 Priscilla is the newest addition to Dr. Burnett's practice. She brings with her 20+ years of Medical Office experience. She has a wide range of knowledge in the medical field from OBGyn, Cardiac, to Urology and lastly Plastics. She previously spent 5 years in Plastic Surgery before becoming a part of Dr. Burnett's team. This is where she learned that she has a special interest in helping patients feel better about themselves. With the ever-evolving changes in insurance companies' processes and procedures, she continues to keep herself informed and up to date to ensure all authorizations are managed correctly and in a timely manner. She is truly a solid addition to the practice. Priscilla's friendliness is infectious and proves to be a sense of comfort for our patients during their visit with us from start to finish. She is the perfect "HUB" of the office always making sure our patients are treated with compassion and understanding.
In her spare time, Priscilla enjoys surrounding herself with family and friends. She loves traveling and relaxing at home with her dog, "Harley."